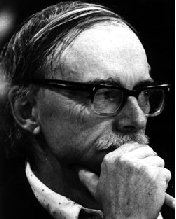 In my last post, I mentioned the anthology
The Naked Astronaut.
In it today I found "The Baby," a strange and wonderfully unsentimental poem--and how the world badly needs unsentimental baby poems!--by Canadian poet
James Reaney
. I've been meaning for a while to read more Reaney. Now I really mean to.